In the context of immigration, foreign academic credential evaluators are critical in evaluating higher education degrees obtained abroad. Some of the most popular work-based visas require educational degrees. A bachelor's degree obtained in one country may not always equate to a bachelor's degree obtained in the U.S.
Today, we demystify the evaluation process by looking at the tools evaluators use to assess academic equivalency to a U.S. bachelor's degree.
United States Benchmark
In the U.S., primary and secondary school education starts with Kindergarten and lasts through 12 levels (or grades). The final four years (9 th -12 th  grades) are called "high school." Beyond that, students pursue secondary education at a two-year college, or four-year college or university.  The standard undergraduate bachelor's degree usually requires four years of undergraduate study. Therefore, most foreign credentials are based on the four-year standard bachelor's degree in the U.S.
Foreign bachelor's degrees that are a three-year program are usually not sufficient to be evaluated as the equivalent of a U.S. bachelor's degree.  This is the common problem encountered with Indian bachelor's degrees.  However, some three-year academic programs may equate to a U.S. bachelor's degree.  For instance, a three-year degree from the United Kingdom, or Israel, can equate to a U.S. bachelor's degree if you factor in the total requisite years of study for entry into the three-year program.  As foreign academic credential evaluators, we have precisely some of those tools at our disposal.
Aacrao Edge
AACRAO (American Association of Collegiate Registrars and Admissions Officers) developed the Electronic Database for Global Education (EDGE). This database collects and analyzes data for degrees from around the world.  It categorizes the educational certificates and degrees from various countries around the world. Because USCIS has adopted the EDGE database, this tool has become indispensable to evaluators.
Case Study: Australia
In the U.S., the standard prerequisite for entrance to a college or university are entrance exams and/or completion of high school requirements.  In other countries, the requirements for entering university are different.
For example, Australian students receive Technical and Further Education certificates (TAFEs). These certificates are designated by their levels: TAFE I, TAFE II, TAFE III, and TAFE IV and are the equivalent of a U.S. high school diploma.  However, because the certificates denote "further education" in its titling, it can lead to an erroneous conclusion by some that the certificates are the equivalent of a university-level degree.
While some of the certificates may reflect completion of undergraduate coursework, that alone would not normally equate to the equivalent of an undergraduate U.S. degree.
In Australia, the length of a bachelor degree program can vary from three years to seven years of coursework.
Some Australian bachelor's degrees may even equate to a U.S. master's degree, while other bachelor's degree programs equate to a few years of college coursework in the U.S. It all depends on the length and robustness of the degree program.
General Tip For Employers And Foreign Candidates
A common rule of thumb is that a bachelor's degree with at least four years of continuous undergraduate study is usually considered equivalent to a U.S. bachelor's degree.  If the degree program doesn't meet this test, then accruing relevant work experience can also be helpful towards establishing the equivalent of a U.S. bachelor's degree based on combined work and academic experience.
H-1B visas are a hot topic right now in the United States Congress, and there are several groups of senators striving to reform the program in order to fight fraud while at the same time increasing opportunity for the highest skilled foreign nationals in the field of tech.
Currently, the H-1B visa program is stressed to its limits. The demand for H-1B was threefold above the current government limit of 85,000. This limitation hits certain countries more than others, especially tech workers in India who file for H-1B. There are large backlogs for visas, which end up stopping Indian and Chinese nationals who must stay with one employer.
Zoe Lofgren (D), the representative serving the Silicon Valley area proposed a bill that will stop firms that will exploit the program in order to hire low-wage foreign workers. The bill proposes that H-1B candidates have priority if their employer offers them 200% of the prevailing wage for their job, but this varies depending on the job and skill level necessary.
Representative Lofgren aims to limit H-1B visas so that the highest qualified and paid foreign employees are hired without undercutting the wages of the American workforce. In addition, the bill eliminates limits by country.
Another bill that has been introduced recently is one by Utah Representative Jason Chaffetz (R). He believes that the current cap based on country should be eliminated and that there should be a first-come-first-served system put into place.
More bills regarding H-1B visas are expected to be introduced by multiple senators and representatives in the coming weeks, and President Trump also has ideas pertaining the continuation about the H-1B program.
Source: Fox2Now
Nonprofits and universities around the country use the H-1B program to find qualified foreign workers in STEM (science, technology, engineering and mathematics) fields, as sometimes it is scarce to find qualified United States workers.  Under the current system, only 65,000 h-1b visas are allowed each year, plus another 20,000 for advanced degree exemptions.
However, President Donald Trump has publicly announced that he does not like the h-1b program and wants to see to its removal. He has stated that he feels that it is against the interest of American workers to support this program, as qualified Americans could be hired to these positions. This contrasts with the opinion of many non-profit and large for-profit tech companies who see the h-1b visa program as a way to find highly qualified tech employees. The expense is often greater than finding a qualified American worker, but the there are simply not enough candidates in the United States to fill these positions.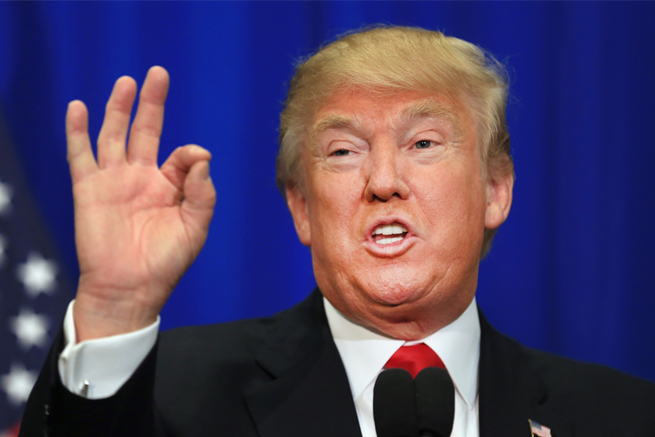 Furthermore, President Trump has several opponents to the h-1b on his team of advisors. Steve Bannon, the president's chief strategist, has ties to Breitbart News, a website that has strongly criticized the h-1b program. This post says that the h-1b desires to outsource experienced American workers with foreign ones.
The real estate mogul turned politician has also selected Jeff Sessions, the republican senator from Alabama, to become the new U.S. Attorney General. Senator Sessions has decried the h-1b program and wishes to remove it entirely.
Another critic of immigration, Kansas Secretary of State Kris Kobach, is one of Donald Trump's advisors. Mr. Kobach is the mind behind the U.S.-Mexico Border Wall, as well as the controversial state of Arizona immigration law.
With several close advisors in the chief executives administration, is the h-1b in jeopardy?
H1B Visas are a form of non-immigrant visas in the United States that allow US employers to temporarily employ foreign nationals in specialty occupations in order to fill any gaps in the labor market. Each year the US Citizenship and Immigration Services (USCIS) receive an overwhelming amount of applications for H1B visas from various parts of the country. However, different states contribute to this massive amount of filed cases.
According to the myvisajobs 2017 report, here are the top states where the most H1B applications are filed:
California
California is on the top of the list when it comes to H1B petitions, and it's quite obvious since the state houses the industry that files the most petitions: information technology. Tech companies in the state of California, including Google, InfoSys, Apple and IBM petition the most foreign nationals in the market to work as software engineers, test engineers and software developers.
Texas
Texas comes in second with the most number of cases filed. Next to Silicon Valley, the city of Houston employs the most foreign nationals in the field of IT. Companies that filed the most cases in the state of Texas include Infosys, Tata Consultancy Services, IBM, Tech Mahindra and Accenture.
New York
Third on the list is the Big Apple. As the country's financial district, the city of New York employs the most foreign nationals on H1B visas in the field of finance. Companies who made the most petitions in the state of New York include Ernst & Young, JP Morgan Chase, Citibank and Goldman Sachs.
Illinois and New Jersey
Although the number of H1B visas filed in the state of New Jersey and Illinois individually are considerably smaller than that of California, the combined cases filed in the two states comes close to that of Silicon Valley. Last year, companies with offices based in New Jersey and Illinois, such as IBM, Wipro and Larsen & Toubro Infotech, raked in over 79,000 applications.
The H1B system has long been a hot topic in the tech industry. For some, the system helps fill-in gaps in the job market to keep it in motion and keep it productive, while for others, the H1B system is a way for companies who concentrate on outsourcing to aid foreign nationals with acquiring jobs in American companies at a lower price and thereby undercutting the American worker.
Now that the United States has elected a new president, one who promises an "America first policy," there are talks about overhauling the H1B system in a way that prevents companies who specialize in outsourcing from employing cheap foreign labor. The latest bill submitted by senators Chuck Grassley and Dick Durbin is one such example.
The bill was proposed to help improve the HB1 visa issuing system by creating a "preference policy" that will favor foreign nationals with advanced degrees. This will limit HB1 visa candidates to those with advanced skilled, which tend to earn higher pay.  If this bill passes, the Unites States will become more discerning about who they offer H1B visas to.
The bill, which was first introduced in 2007 as "The H-1B and L-1 Visa Fraud and Abuse Prevention Act of 2007" by Senators Grassley and Durbin, has seen several revisions throughout the years. The main components of the bill are geared toward the crack down on outsourcing companies who abuse the system by hiring foreign nationals for temporary training purposes, only to send the workers back to their home countries to do the same job at a severely reduced rate. This bill will concentrate on companies with less than 50 employees whose staff is 50% H-1B or L1 visa holders.
This bill will also give the U.S. Department of Labor the power to review, investigate, and audit any outsourcing firm for compliance with program requirements and penalize those who partake in fraudulent or abusive conduct.
Whether or not the reintroduction of this bill will have an effect on the number of H-1B visa applications being submitted remains to be seen. For the 2016 fiscal year, close to 236,000 applications were filed in the United States, which shows steady growth since the HB1 Visa was introduced.